Karl Lagerfeld is a German fashion designer, who specializes in furs, expensive clothing and elaborate accessories. However, in March of 2010, Karl Lagerfeld decided to design something else – a home security safe. This safe, called the "Narcissus", has some truly interesting features. Taken from a news exerpt from "Elite  Traveler":
"At 1.80 m (5.9 ft) high and 1.0 m (3.3 ft) wide but just 30 cm (11.8 in) deep, the Narcissus breaks through previous aesthetic and technical limits, presenting an ultra-slim high-security safe. This highly innovative safe is also a very personal statement by a public figure who has made, and continues to make, history in the worlds of fashion and photography. Accordingly, the first model is reserved for its creator, Karl Lagerfeld, who photographed it personally." – Elite Traveler
The main drawback to this elaborately designed safe? Its price tag. The Narcissus is estimated to be available for the bargain price of $340,000! Marketed as "the world's most expensive safe", only 40 of these models are planned for development.
Keeping a safe has recently been a growing trend among many homeowners. Since many of us keep our important documents in digital form, it's usually stored on a flash drive, CD or external hard drive. To keep these items secure, it's important to purchase a locking safe that can fit your important valuables.
However, is it really worth it to spend thousands of dollars on a good safe? Are the inexpensive safes just as good at keeping items from the average burglar? Here are a few demonstrative videos that explore these questions (and more).
Fireproof Safe Cracked in Under 1 Minute
This safe is cracked in under one minute, using only a hammer and chisel. Though this model safe appears to be fairly aged, the vulnerability lies in the construction of the plastic handle shaft cover. Watch the very end of this video for a diagram of how this safe's mechanisms were opened by force.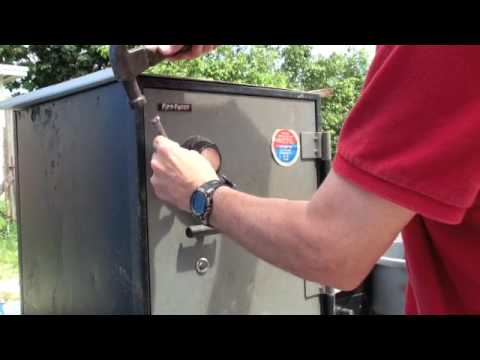 Independent TV Station Tests Cheap Safes (German)
This interesting video (which is in German, with English subtitles) shows the results of when an independent TV station decides to put some of German's least expensive safes to the burglary test. Can a security expert open a safe in less than five seconds? Is there really a hidden vulnerability underneath the battery compartment of some electronic safes? Watch and see!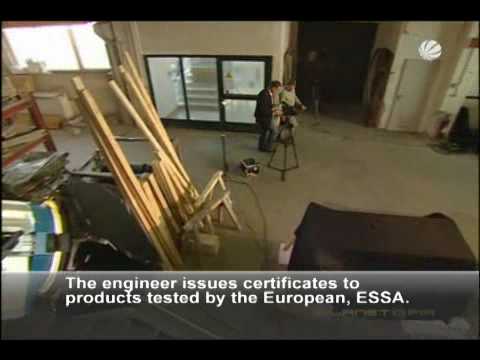 Burglars Attack Safe With Crowbars (Demonstration)
This is an interesting video that examines the connection between mass-market security products and actual effectiveness. In the second part of this video, two "burglars" attack a $1,000 safe that's commonly sold as a high-end model. This safe looks like the gun safes that are commonly kept by many homeowners. Using only a crowbar and a prybar, how long do you think it will take them to break in?